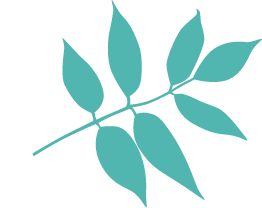 Explore Our Open Positions
At Ashland Advertising, we work with an entrepreneurial spirit and we are anything but the traditional ad agency…we are just as much consultants, strategists, problem solvers, and detail masters as we are an advertising firm. We are curious, hard-working, and we like to have fun along the way. 
We hire people who proactively look around corners and connect the dots in unexpected ways.  
Do you enjoy getting curious and learning something new every day?
Are you looking for a fast-paced environment where no day is ever the same?
Are you willing to jump right in and figure things out?
Are you detail-oriented and capable of managing your time and tasks?
If your answers were all an energetic "YES!", and you have the skillsets required, we'd love to hear from you!
If you are interested in one of the positions below, please send your resume and a short paragraph to hello@ashlandadvertising.com explaining why you want to work with us!
**At Ashland, we are all about efficiency.  We don't want to waste your time and we don't want you to waste ours. That being said, please only apply if you meet the requirements outlined below. Thanks!**
GRAPHIC DESIGNER
The Graphic Designer position will be an integral part of our team, working with a wide variety of visuals for campaigns and projects.   A primary objective of this role is to take the lead on design concepts and deliverables for a broad range of marketing communications including online and offline projects.   The Graphic Designer will collaborate with other members of the team to develop creative solutions that meet the objectives of our projects and ultimately improve the experience. This role requires a high level of creativity, as well as an understanding of the latest trends in design.
Responsibilities
Plan concepts and requirements by studying relevant information, materials, and creative briefs.

Identify the best ways to illustrate and communicate clients' vision while complying with design best practices starting with branding concepts.

Illustrate concepts by designing examples of art arrangement, size, type size, and style and submitting them for approval.

Establish creative direction for the company as well as brand guidelines that advise clients on strategies to engage target audiences.

Create designs for various materials for print and digital collateral using illustration, photo editing, and layout software

Use digital graphic design software to create graphic images and design layouts that communicate company messaging and achieve artistic or decorative effects, including a selection of colors, images, typography, and layout for communication materials.

Collaborate with clients, and team members (internal and external) such as marketing, sales, and business operations, throughout the various phases of a project to determine project scope and deliverables

Review final graphic designs for errors before publishing, while ensuring they are approved by the client, visually appealing, on brand, and tested across various media platforms.

Ensure projects are completed with high quality and on schedule while prioritizing and managing multiple projects within design specifications and budget restrictions.

Maintain technical knowledge by attending design workshops; reviewing professional publications, and participating in professional societies.
Requirements
3-5 years of experience in graphic design

Demonstrable graphic design skills with a strong and compelling portfolio including a wide range of creative projects.

Excellent time management and organizational skills.

Exceptional creativity and innovation with the ability to give and receive constructive criticism

Understanding of marketing, production, website design, corporate identity, product packaging, advertisements, and multimedia design.

Knowledge of layouts, graphic fundamentals, typography, print, and the web

Ability to edit videos and create animations/GIFs

Proficiency with Adobe PhotoShop, Illustrator, InDesign, and other graphic design software

Strong analytical skills, with an excellent eye for detail and visual composition.

Bachelor's degree in graphic arts, design, visual communications, or a related field (preferred)

Familiarity with Figma, HTML, and CSS preferred
MARKETING ACCOUNT MANAGER
Calling all leaders and creative thinkers! Ashland Advertising is looking for an Account Manager to join our team and serve as the bridge between the clients and the agency, ensuring all needs are met on both sides.
Responsibilities
Lead, the agency's day-to-day relationship with key client contacts

Collaborate with team on client plans, budgets, and campaign results

Work with team to measure campaign results, analyze findings, present results to clients, and use that data to strengthen account strategy

Spearhead internal teams on the successful onboarding of new clients

Keep a strong pulse on account activity and proactively solve potential issues to maintain solid and trusting client relationships

Earn and keep each clients' respect and confidence as a trusted advisor bringing value to their business through a strong commitment to success, consistent performance, and the ability to develop a wide range of ideas and solutions

Acquire in-depth knowledge of, and be conversant in, each clients' business- their key issues, competitive situation, and industry trends to proactively plan client strategies and solutions 

Participate in client meetings and creative presentations; lead meetings and calls as needed

Show an ongoing interest in and knowledge of media trends and evolutions 

Acquire in-depth knowledge of, and be conversant in, each clients' business – their key issues, competitive situation, and industry trends

Demonstrate confidence and authority as the day-to-day voice of the agency team

Effectively balance the dual expectations of your clients and the agency

Anticipate potential relationship or expectation issues, advising the Account Group Director in time for the agency to act proactively

Client development/agency growth plan
Requirements
3 years of Agency Account Services or Corporate Marketing experience ideal

Bachelor's Degree

Ability to multi-task and manage multiple projects simultaneously 

Ability to communicate effectively (oral and written) with people inside and outside the organization at all levels 

Experience in establishing and maintaining interpersonal relationships 

Capable of working in teams — encouraging and building mutual trust, respect, and cooperation among team members 

Proficient in prioritizing work 

Ability to be assertive and take initiative 

High attention to detail

Willingness and ability to jump into the execution of projects when necessary

Comfortable working with computers and technology – proficient in Microsoft Word, Excel, and PowerPoint as well as the Google Suite

Experience with Google Analytics
Copywriting and basic design skills

Basic website editing and Adobe Creative Suite experience are a plus!